These are the 10 Best Things to Do in Alcudia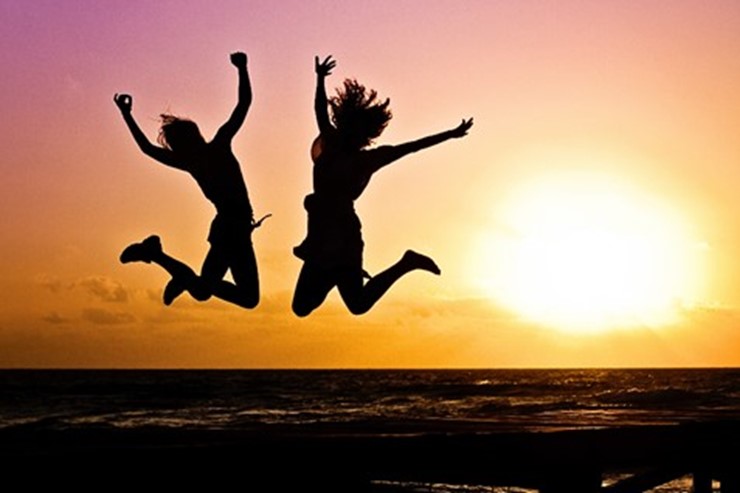 Alcudia, the picturesque resort town in Majorca, is a complete family holiday destination. While staying at Club MAC, you can easily spend your vacation time sunbathing by one of the pools or enjoying any number of activities and entertainment options right within the resort. But we highly encourage our guests to spend some time exploring the nearby attractions on the island.
While there's no better way to start your Alcudia adventure than at Club MAC, the charming town offers a plethora of other activities for families seeking a memorable vacation. Here are Club MAC's recommendations for the ten best things to do in Alcudia:
Explore the Historic Old Town:
Alcudia's enchanting Old Town is a UNESCO World Heritage Site founded more than 2,000 years ago. It is one of the best-preserved medieval towns in Majorca. Surrounded by 13th-century city walls and impressive gates, the town exudes a nostalgic charm with its narrow and cobbled streets, old Roman houses, and preserved medieval buildings.
Marvel at the 14th-century Sant Jaume Church and explore the Roman ruins of Pollentia, an archaeological site with well-preserved mosaics and ancient architecture. Climb the city walls for a stunning view of the surrounding area and stop by some of the lovely cafes and small shops at the end of your tour.
Relax on Alcudia Beach:
A trip to Alcudia is incomplete without spending time on its stunning beaches. Alcudia Beach, with its soft golden sands and turquoise waters, is a haven for sun-seekers and water sports enthusiasts alike. Stretched across several kilometers, this is Majorca's longest beach, and it has received the blue flag for cleanliness and safety. Thanks to its shallow depth, it is a child-friendly beach, and offers various amenities for tourists, making it a perfect family spot.
While at the beach, swim and sunbathe under the Mediterranean sun, enjoy a sunset from the perfect spot, build sandcastles with your little ones, or try your hand at thrilling water activities like jet skiing and paddleboarding.
Visit the Hidropark:
For a day of family fun on a hot summer day, head to the Hidropark, Majorca's third-largest water park located in the heart of Alcudia. With a variety of fun water rides, slides, pools, and splash zones, this aquatic paradise guarantees non-stop entertainment for everyone.
Kids will love the bouncy castles and playgrounds, while adults can relax in the lush gardens or take a refreshing dip in the pools. In fact, there is a wide variety of activities for all ages, including mini-golf courses, trampolines, small electric cars, and paintballing, as well as a number of restaurants and bars.
Embark on a Boat Excursion:
Spend a day at sea to discover the beauty of Alcudia's coastline. There are a number of boat trips you can take, from sunset trips to diving trips. You can choose between a catamaran, a speedboat, or a sailing boat, or you can catch a ferry to the island of Menorca.
Sail along the shimmering waters, spot the exclusive villas on the Alcanada hillside, stop at any of the picturesque bays for a swim, and look out for frolicking dolphins. You can also opt for a guided tour on a glass-bottomed boat that allows you to view the magnificent ocean floor and marine life.
Conquer Cap Formentor:
You can either take a boat past Cap Formentor, located on the northernmost tip of Majorca, or preferably take the scenic drive up to this secluded part of the island. The winding road offers expansive views of the Mediterranean Sea and the dramatic cliffs below. At the end of the journey, you'll be rewarded with a breathtaking panorama from the iconic Formentor Lighthouse, and it's a great viewpoint to watch the sunset from. The Cap Formentor trip is a must-do adventure when in Alcudia.
Explore the S'Albufera Nature Reserve:
Nature enthusiasts and birdwatchers will be delighted by the S'Albufera Nature Reserve, a protected wetland area teeming with diverse flora and fauna. This is the largest wetland in Majorca, and the most important – especially for birdlife. The area is mostly grass and swamp but has well-marked trails.
You can easily visit S'Albufera from Club MAC… don't forget to bring your binoculars and camera to capture some incredible moments in the wild. If you're lucky, you can also spot some of the S'Albufera wildlife around the Club MAC lakes.
Dive into the Caves of Drach:
Venture underground and discover the magical world of the Caves of Drach, one of Majorca's most famous natural wonders. Located in the town of Porto Cristo, some 40 km from Alcudia, these stunning caves are spread across a length of 1,200 metres and a depth of 25 metres below ground level. Take note of the stunning stalactites and stalagmites as you explore the caverns. Concealed within is Lake Martel, Europe's largest underground lake.
Horseback Riding in the Countryside:
Unleash your inner adventurer and embark on a horseback riding journey through Alcudia's picturesque countryside. Whether you're a seasoned rider or a beginner, guided tours are available for riders of all levels. Traverse olive groves, vineyards, and rustic trails, and admire the tranquil beauty of the island's rural landscapes. Or go riding on one of the sandy beaches in Alcudia, such as the Son Serra de Marina.
Try Watersports at Playa de Muro:
Just a stone's throw away from Alcudia, Playa de Muro offers a variety of thrilling watersports to get your adrenaline pumping. From windsurfing to kiteboarding, and wing surfing to paddleboarding, the beach's ideal water and weather wind conditions make it a perfect spot for aquatic adventures.
Located on the north of the island and surrounded by the S'Albufera Nature Reserve, the crystal-clear turquoise waters of Playa de Muro are the ideal setting for an adventurous day out with the family. Lessons and equipment rentals are available for those looking to learn or improve their skills.
Enjoy Club MAC's Family Activities:
Back at Club MAC, the fun never stops. Engage in an array of family-oriented activities and entertainment offered by the resort. From engaging kids' clubs and playgrounds to live shows and themed nights, Club MAC ensures that every moment of your vacation is filled with joy and excitement.
With Club MAC as your base for an adventurous family holiday, our list of best things to do in Alcudia will undoubtedly make your holiday experience a memorable one. So, pack your bags and get ready to embark on an unforgettable journey!
Categories: Alcudia, Beaches, blog, Booking, Celebrations, Contact, Entertainment, Facilities, Family, guest-info, Services, Shopping, Sporting activities, Teenagers, Travel, Water and fun
« Meet the Evans Family, Who Return Year after Year to Club MAC