Marte Building undergoes refurbishment of 192 standard rooms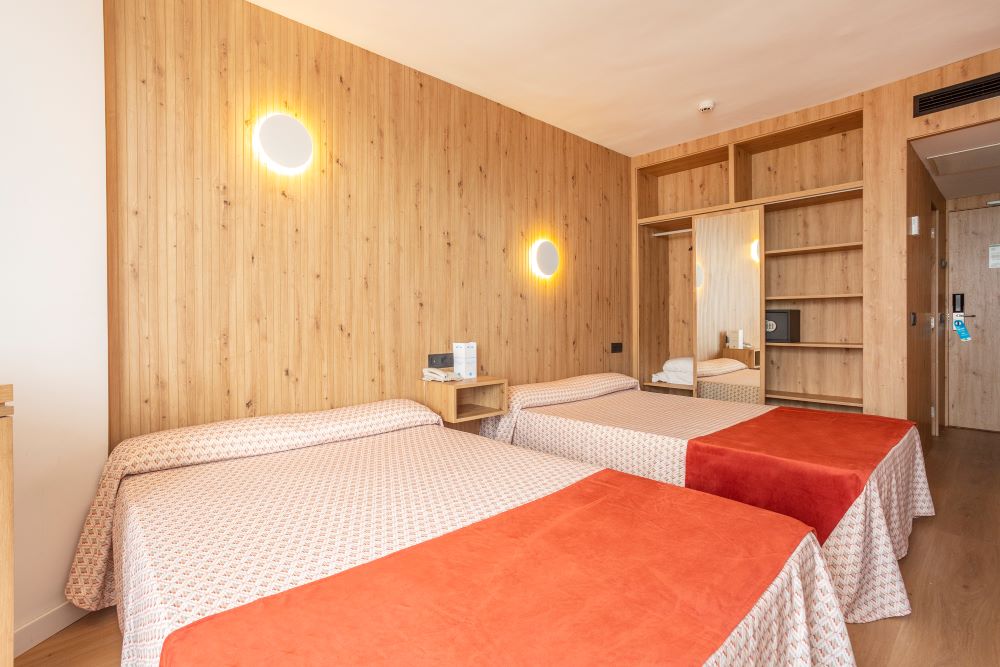 At Club MAC Alcudia, we are constantly making efforts to elevate the holiday experience for our guests. The quality of accommodation is extremely important in determining the quality of a leisure travel experience, especially that of a family holiday spent at a beach resort. Whether you're a regular guest at Club MAC or it is the first time you're planning a getaway in Majorca, we have a surprise in store for you!
This season we have renovated Marte, one of our three main buildings, the other two being Jupiter and Saturno. All 192 standard rooms in the building have undergone refurbishment to give our guests an improved stay experience. This is our latest endeavour in setting the stage for a more comfortable and enjoyable stay for all guests.
At Club MAC, you have a choice of multiple room categories with different sets of facilities, such as Standard no balcony Room, Standard Economy (not refurbished), Standard Room, Premium Room, and Family Suite. Check out the details of each room category to decide where you should stay next.
We have always prided ourselves on offering a variety of amenities and services in all our rooms, and the Marte building refurbishment project further reinforces this. All standard rooms are now aesthetically wooden-panelled and offer the following features:
Centralised Air Conditioning: Beat the Alcudian heat with our efficient centralised air conditioning, giving you a cool and comfortable respite at the end of a hot day at the beach.
Fridge: Keep your favourite beverages and snacks chilled, so you can enjoy them whenever you like. Especially important for the times you don't feel like heading out to one of the bars.
Coffee/Tea Maker: Start your day right with a fresh cup of coffee or tea before you head out for a proper breakfast at one of our restaurants. It's a great excuse to spend a few quiet moments in your private balcony. Tea and coffee not provided!
Desk: If you need to catch up on work or just want to write a few postcards to your loved ones, a spacious desk is at your disposal.
Television: While there are plenty of interesting activities at Club MAC to keep you engaged during your stay, you can also choose to wind down in the typical fashion after a long day of adventure – in front of a television with a wide selection of channels to browse through.
Telephone: Stay connected with loved ones or reach out to the resort's helpful staff whenever you need assistance. Call us any time!
Free Safe: Store your valuables securely in the room's safe, giving you peace of mind throughout your stay.
Free Wi-Fi Internet: Share your holiday photos, stay in touch with friends and family, or catch up on emails with our complimentary high-speed Wi-Fi. The code is 'clubmacwifi'.
Renovated Bathroom: All the bathrooms are remodelled and now come with wall-mounted shower gel and shampoo dispensers.
Hairdryer: Leave yours at home, as each room now includes a hairdryer for your convenience. This is part of our efforts to help you pack light and offer you a comfortable stay away from home.
Once you've planned your holiday and booked your flights, it's time to choose your Club MAC package. Find out What is included in your holiday at Club MAC? to get the best deal during your stay with us. We promise to make it a memorable one!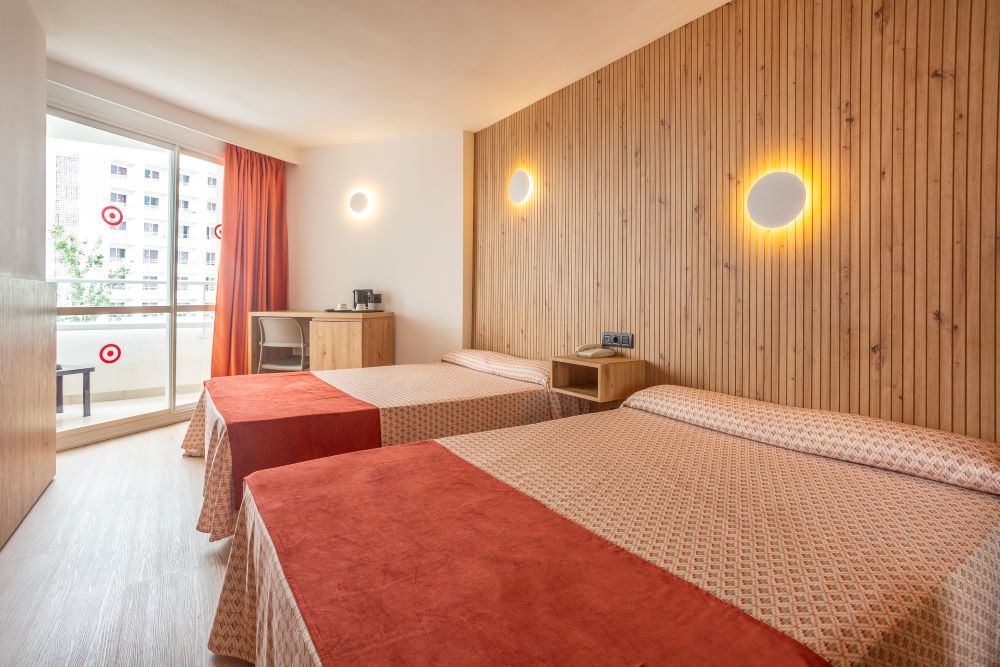 Categories: Alcudia, All inclusive, All inclusive food and drink, Family, Rooms, Services
« These are the 10 Best Things to Do in Alcudia
Club MAC Alcudia: Where Nature Meets Leisure »