Club MAC Alcudia: Where Nature Meets Leisure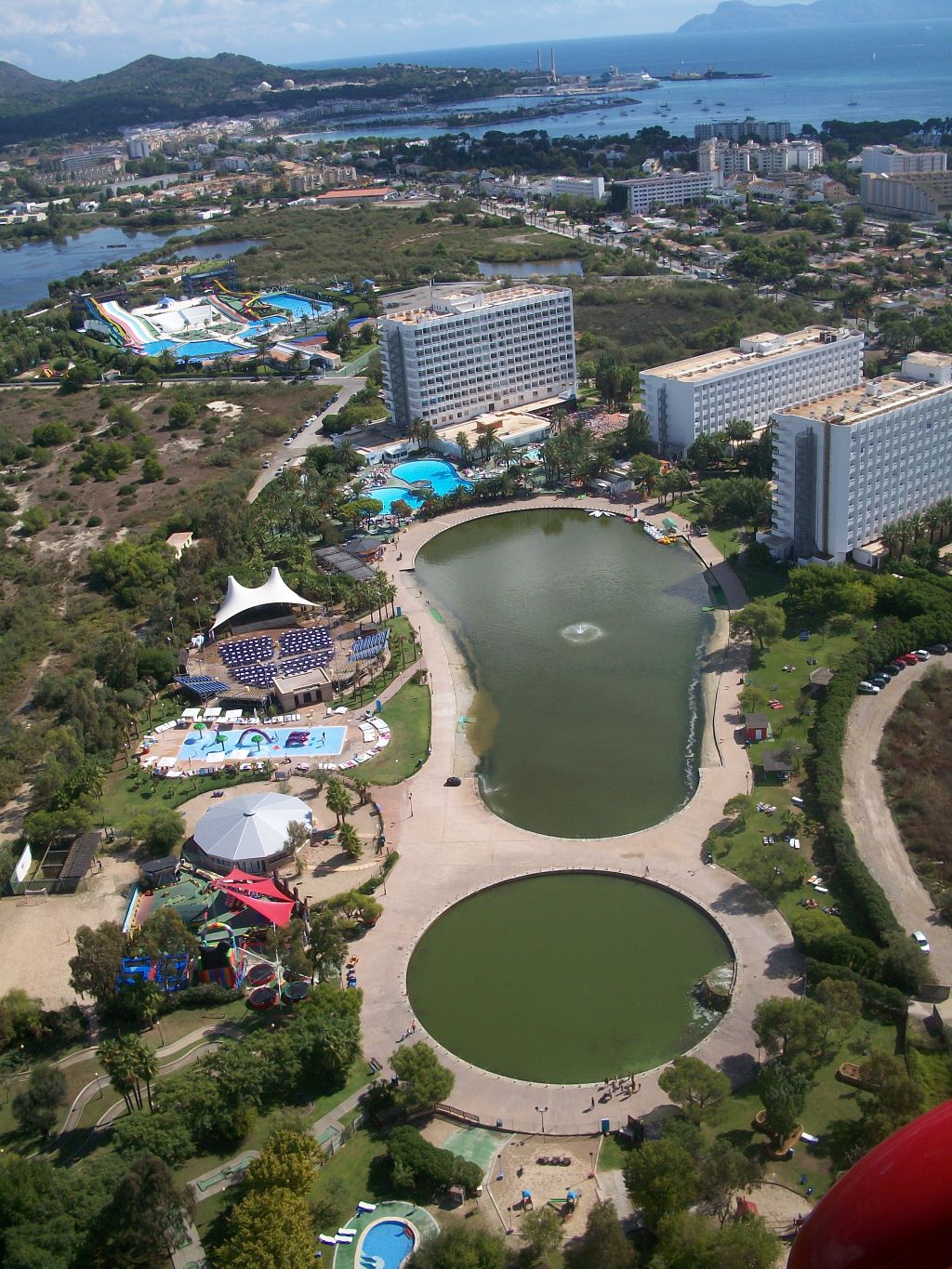 Immerse yourself in the natural beauty Club MAC has to offer, with our twin lakes standing as a testament to nature's splendour. These lakes are nestled within the Maristany ecosystem, a prominent wetland zone in the Balearic Islands. To guarantee their vibrancy, we prioritise their annual oxygenation, ensuring they not only radiate pristine beauty but also serve as a thriving habitat for a myriad of wildlife.
A Haven for Water Adventures
Our lakes beckon the adventurer in you. Although swimming isn't on the cards, a realm of water escapades awaits, from serene pedalo journeys to adventurous boating. And the best part? Every day, between 10 am and 1 pm, you're invited to embark on the pedalos, free of charge.
But the experience doesn't end at the water's edge. The surroundings of Club MAC are laced with numerous footpaths and cycle trails, perfect for those seeking to explore on land. For the birdwatchers among us, strategically placed hides provide the perfect spot to observe and appreciate rare avian species in their natural habitat. And for a deeper understanding of the region's ecological and historical significance, the visitor's centre stands ready with enlightening displays and exhibits.
Top of Form
The Historical Significance of S'Albufera Wetlands
The S'Albufera Natural Park, which the lakes at the hotel are part of the intricate system of drained land and canalised water, has a rich tapestry of history woven into its landscapes. Named after the Arabic word for 'lagoon', these wetlands have been touched by civilizations ranging from ancient Romans to modern Spaniards.
Centuries ago, emperors in Rome feasted on 'night herons' from these very wetlands. By the 19th century, a British company attempted to drain the wetlands, leaving behind a network of canals that can still be witnessed today. The 20th century saw the region embrace rice cultivation, and manufacturing using native sedge and reeds flourished.
However, with the looming threat of tourism affecting this delicate ecosystem, 1985 marked the year when S'Albufera was christened a protected nature reserve.
A Haven for Birdwatchers
The proximity of Club MAC to the S'Albufera Natural Park makes it a coveted destination for ornithologists worldwide. Rare avian wonders such as Montagu's harriers, long-eared owls, stonechats, moustached warblers, and more find their home here. With ospreys diving for their catch and peregrines making the wetlands their year-round abode, birdwatchers are in for a real treat.
In Conclusion
At Club MAC Alcudia, the joy of vacationing is seamlessly merged with the allure of nature. It's not just a stay but an experience – one that promises memories filled with fun, adventure, and the serene beauty of Mallorca's wetlands.
« Marte Building undergoes refurbishment of 192 standard rooms
Black Friday Extravaganza: Unbeatable Family Deals at Club MAC! »